Ever been in the middle of shopping online then got distracted watching the latest Netflix feature? Have you ever browsed a brand you are familiar with only to end up checking out with their competition? It's easy to get distracted when you're shopping online. From being bombarded with advertisements to checking your email, sometimes it's hard to concentrate on what you started with.
If a shopper's initial plan was to buy something, there's no guarantee that they will end up that way. Instead, they might hesitate for various reasons and decide to sleep on it for a few more days. Unfortunately, this makes getting the sale a little more difficult for the Amazon seller.
Don't worry; hope is not lost. There are still ways to save the sale, especially for people who are familiar with your brand. Here's an effective strategy that can help: retargeting. Keep reading to find out how to use it as part of your Amazon PPC management.
What is Retargeting?
Retargeting is an online advertising technique that allows you to reach out to people who have previously interacted with your ads. On Amazon, retargeting is referred to as remarketing. Amazon lets you use it for Sponsored Products ads and includes advertising outside the marketplace (e.g., third-party sites and apps).
Remarketing is currently available for automatic campaigns and Amazon US sellers only. However, Amazon is now testing this option, so if it's not yet available to you, they may expand eligibility in the future.
How Does It Work?
Short answer? Recapturing 'warm traffic' to your Amazon store and then converting them into potential customers.
What is warm traffic? It's a digital marketing term that refers to people who have been exposed to your product but didn't proceed with the purchase.
If you activate remarketing on your pay-per-click (PPC) campaigns, your ads will start showing both on and off Amazon to your warm traffic. Nothing changes in ad format, links, CPC bids, auction system, billing, or sales attribution with retargeting.
What are the Advantages?
Retargeting is a second chance. If a customer leaves Amazon after viewing your product without purchasing, you can still bring them back. Your ads will appear on other websites or apps, even off of Amazon. The intent is to convince them to reconsider your brand and product.
If the ad impressions increase, conversion rates could also improve. Moreover, remarketing uses Sponsored Products, which is the most prominent type of Amazon ad. It's cost-effective, which is the best way to make the most of your PPC campaign.
Lastly, it's perfect for keeping your advertising cost of sale (ACoS) low. Thus, they provide more room for you to make profits.
However, remarketing has its drawbacks. You have minimal control over your ads, so you can't decide on certain aspects, including the external sites you wish for ads to appear. It's also a simple setup, which means it lacks the vital features you need to launch your ads. Still, it may be worth a shot if you want to convert warm traffic to buyers.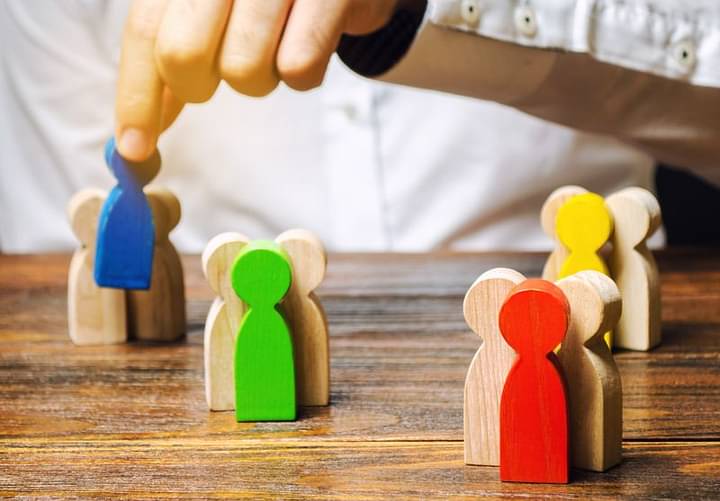 3 Ways To Start Remarketing for Amazon
Here's a quick guide to start retargeting your ads and how to make the most out of them.
Simple Setup
Setting up for Amazon remarketing is relatively simple and only takes three steps.
Go to Amazon Seller Central and look for the "Sponsored Products" tab.
Select "Create Campaign" and provide the necessary information. Don't forget to select "automatic campaigns" for the targeting type.
You will find a "Remarketing" check box below the "Automatic Targeting" button, which indicates that your account is eligible.
Use Conversion Pixels
A conversion pixel or retargeting pixel is an embedded code that allows advertisers to track user behavior, whether they visit a particular web page, view, or click on an ad. As a result, you'll be able to understand your audiences better with this code.
It's important to disclose the use of conversion pixels to your audience. People are sensitive to providing information whenever they visit a particular website. Display a privacy policy that states the following:
You're not taking private information (names, phone numbers, email addresses, or credit card details)
You're focusing only on demographics
A simple explanation of how the pixels work
Allow them to opt-out if they don't prefer sharing information
Create Compelling Copies
Strong ad content captures your audience's attention. So don't waste your money and efforts; develop captivating ads. Here are some valuable tips.
Use consistent and optimized product photos.
Optimize your ad title and description in product listings
Add interesting information to convince your audience further.
Include a positive product rating or a high number of sold units.
Don't forget the call-to-action pointing to the correct landing page!
Work With an Amazon PPC Expert For Remarketing!
Are you interested in remarketing but not confident enough to handle it on your own? Then, seek assistance from an Amazon PPC management agency.
With Seller Interactive, you can leave Amazon PPC campaign management to our team of experts while you focus on other aspects of your business. Our Amazon PPC management service offers strategic solutions while minimizing the risks, costs, and workload of the Amazon seller. Call us at 1-845-481-2010 or send us an email at info@vilroxdigital.com to know more about our Amazon PPC management services.